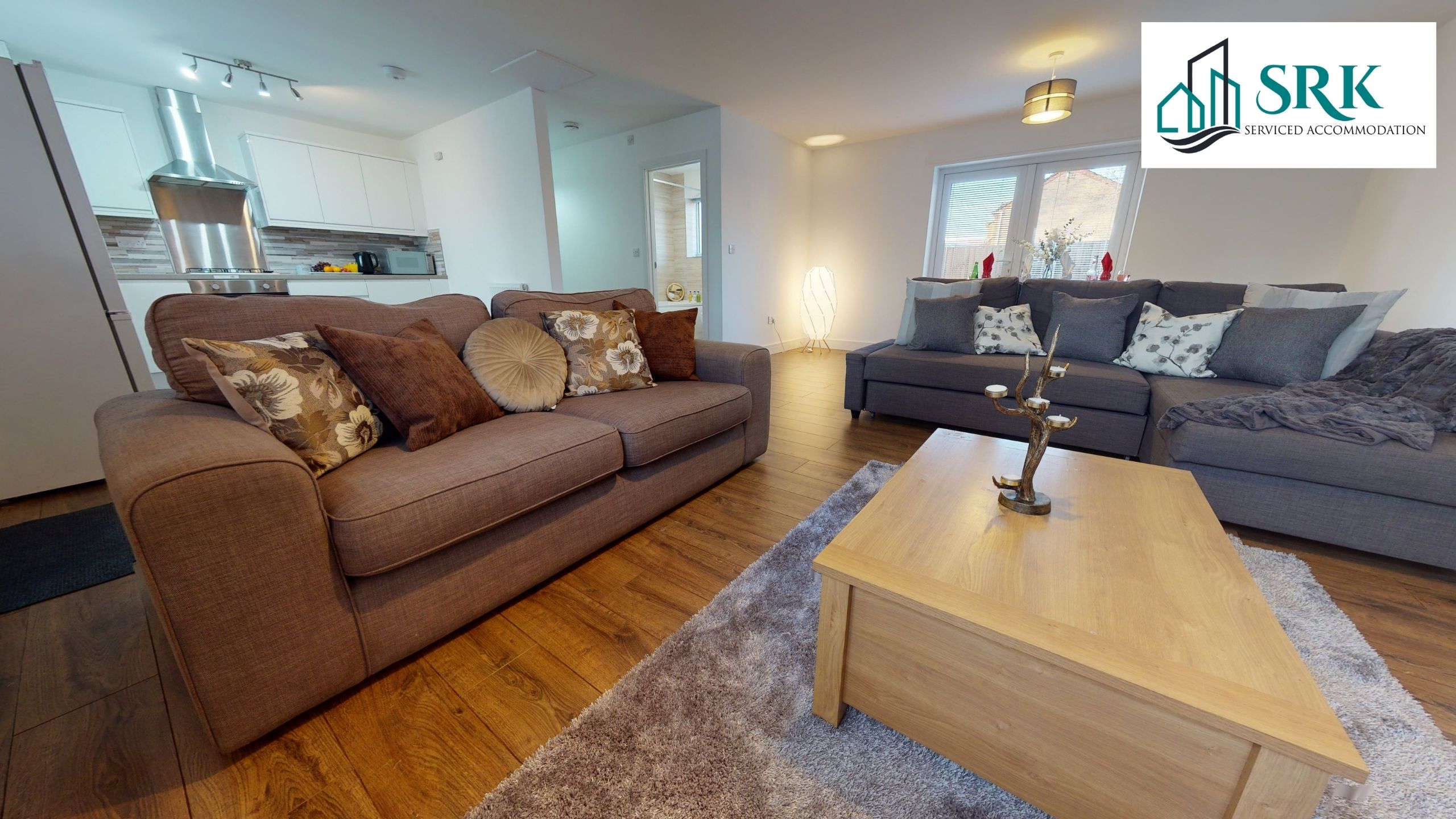 Staying in a serviced apartment that feels like home is a much warmer experience than spending nights in a hotel room. If you're going to be in the Peterborough, UK, area, book a place with SRK Serviced Accommodation and experience a home away from home.
These accommodations offer hassle-free, bespoke service that is tailored to suit your needs and desires for short or long stays.
Visit https://www.serviced-accommodation-peterborough.co.uk for more information.
When you visit or work in the Peterborough area, you can have a spacious private luxury apartment with two secure parking spaces per unit.
Shelina, founder of SRK Accommodation, points out that you will have the entire run of the apartment, giving you much more space than a hotel room, which is basically just a place to sleep.
Each self-contained unit is sanitised in line with Covid requirements, allowing you and your family to have your own personal space without worrying about contact with others.
In a stylish SRK apartment, you will find that it is completely self-sufficient with a fully equipped kitchen, unlimited super fast WiFi, Netflix, tea, coffee, and parking.
A virtual tour of SRK Accommodations can be seen at https://www.youtube.com/channel/UC0vNXgQ8H1izJP_Cm4u6MVw
You can benefit from SRK's convenient location in Peterborough, which has plenty of shops, parks, restaurants, and cultural attractions. Two country parks, Ferry Meadows and Crown Lakes, are close by, and you can also take in the Flag Fen Archaeology Park, Peterborough Cathedral, the City Museum, and more.
You have the flexibility to self-cater whenever you like, but you also have the advantage of being close to many restaurants. Peterborough has several major chains, and you can also enjoy small, independent restaurants whenever you prefer.
Six Green View Apartments are available, each with two bedrooms, two bathrooms, and secure parking for two cars through security gates and 24-hour CCTV.
You also have the choice of Lea Gardens, a three-bedroom chalet house with a large open plan lounge and dining area.
Shelina and her family aim to create the feeling of a home away from home so that you will leave with a memorable experience.
A satisfied customer wrote, "We can highly recommend staying in Shelina's beautifully decorated place. It was close to all amenities but in a surprisingly quiet area. The kitchen had all we needed, and local shops made it easy to stock up on food. We even had Netflix for the odd evening in."
Don't hesitate. Book your space now. Call SRK at 01733 736786!
Visit https://www.serviced-accommodation-peterborough.co.uk for the information you need.